How to configure RAID using HP SSA
16. 5. 2015
Hello and welcome! My next tutorial will show you how to configure RAID using HP SSA - Smart Storage Administrator.
HP Smart Storage Administrator is successor of HP Array Configuration Utility - it has new design and some new features.
This utility allows you to configure HP Dynamic Controller - B120i (integrated in HP Microserver) as well as all Smart Array controllers like P222 which can be bought as option for your Microserver Gen8.
HP Smart Array P222/512 FBWC 6Gb 1-port Int/1-port Ext SAS Controller - 631667-B21.
So lets start ... First of all you have to set up your controller B120i (if you have not SA P222) into RAID mode. This could be done in BIOS: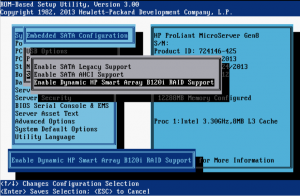 After that boot into Intelligent Provisioning - F10 key during server post: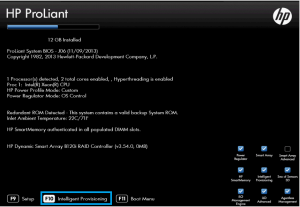 And click perform maintenance: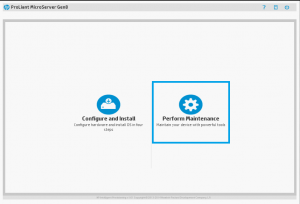 Now you shold be able to see Smart Storage Administrator utility (SSA). By the way SSA utility is availlable on HP Service Pack for Proliant too. So if you have some issues with Intelligent Provisioning you can boot from SSP DVD instead of this.
Now start SSA utility:
And you can start to configure RAID. First of all you will have to create Array - so click on controller (HP Dynamic B120i) and select configure option in action section.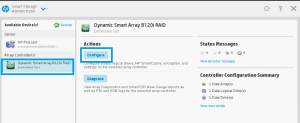 After that select unassigned drives and click create array:
You should be able to see all your connected hard drives if you did not configured them yet. In my case I have the only HDD connected in Microserver. So I can select just this one. You can select how much do you need.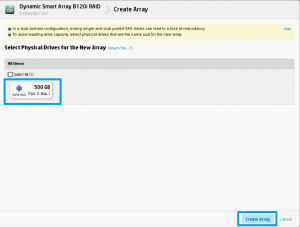 Next step is creating logical drive. You can select logical drive size and Raid level. In my case I can set up only RAID 0 because I have just 1 HDD connected.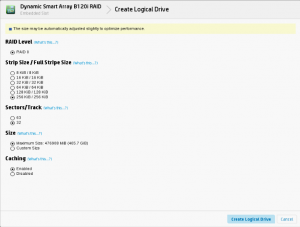 I need in my system 2 logical drives. 1 for operating system and 1 for data. So I will set up my own logical drive capacity.
Lets say 200 GB for OS and programs. And rest of space for data.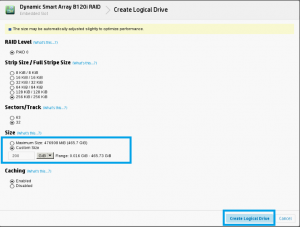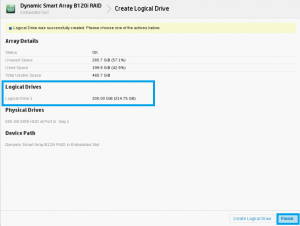 Now I will have to create another logical drive for data (I want 2 logical drives). I am going to use rest of free space.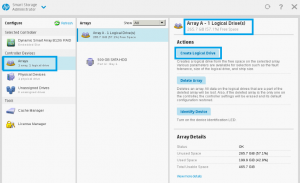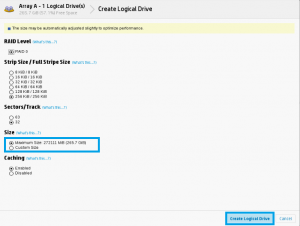 Great, now I have 2 logical drive as I need and I can start to install operating system.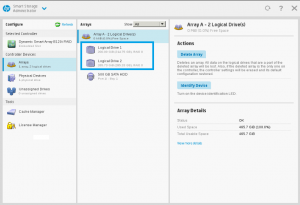 Print screens in better quality you can find in photo gallery bellow. Thank you!
Komentáře
Přehled komentářů